You all know I love Mario, but one of the things I love about Mario are the suits. Some because they're playful, some because they're clever, some because they're fun, and some just look bad ass. However there are some that just do everything, and here are my favourite Super Mario suits of all time (Please note does not include power ups, or Captures)
Tanooki Suit
There's not a lot to say about pick #1. It is iconic, it is cool, it is just rare enough in Mario 3 that you really value it when you get it. It only has a slight bonus functionality to the regular tanooki leaf being you can turn in to a statue and other enemies won't see you but to underestimate just how much cooler it looks would be a mistake. Pure, simple, brilliant. One of, if not, the greatest Super Mario suit of all time.
Penguin Suit
The hugely forgotten New Super Mario Bros. U is actually a game that is massively under loved but also hides one of the greatest Super Mario suits ever. As Tanooki Suit is to Tanooki Leaf the Penguin Suit is to the Ice flower. Giving you all the same basic functionality of turning enemies to ice blocks but also lets you dive and slide. And this is the genius. Everyone hates water levels, but did you forget how much you hate ice levels? Not anymore with this, friend! Because this turns them into daredevil style race tracks! Just hold down and hit all the jumps and you can get from end of the level to the other in one risk/reward thrilling ski. The momentum has the same kind of feel as say the minecarts from Donkey Kong Country, except easier, more controlled and obviously cooler.
Spring Suit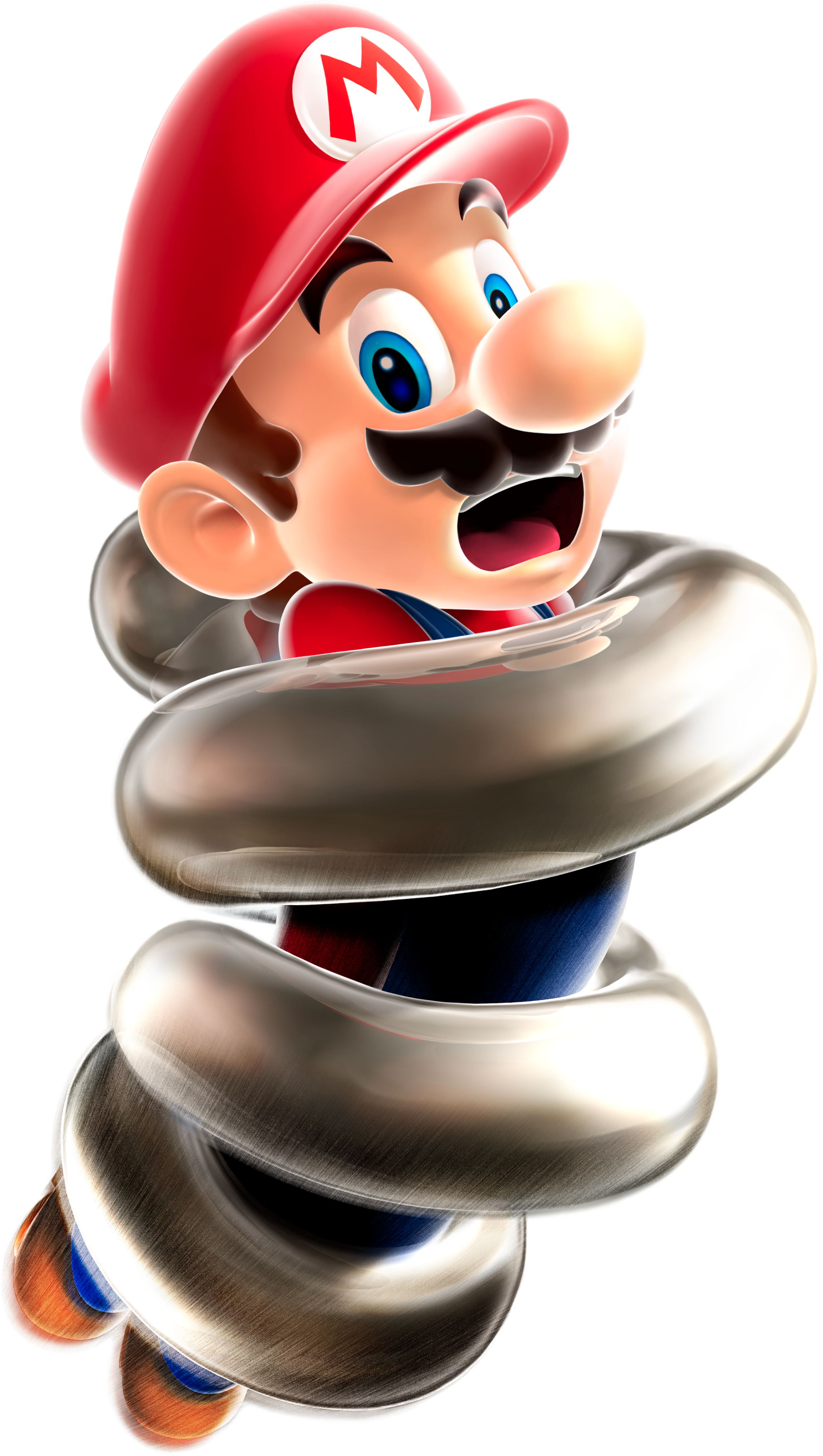 The first controversial choice because not a lot of people like this Suit, and secondly how much of a suit is it really? Why is this a suit and the Fire Flower is a power up? Well, honestly I can't justify it. But in my heart this counts plus it also deserves to be talked about. It is kind of an evolution on the original Super Mario Bros springs if you remember those. Where if you jump just at the right time you get a super high jump. This is the same except it also really, really changes how Mario moves and how far he can go, and the fact he will not just stop springing! Sacrificing a lot of area for a lot of height and also the ability to stay still this also first appears in the Toy Land levels in Super Mario Galaxy where you have to navigate a conveyer belt type floor system while also negotiating this new Suit. It is a lot to deal with and makes most people not like it, but it is also one of those video game things that when you understand it, it just becomes really fun.
Cloud Suit
So this thing is bad ass. I admit it loses points because it is not the coolest looking outfit in the wardrobe. But where as a lot of Mario suits somehow involves the idea of flying this whole thing revolves around just saying no and you make your own platforms. In a platformer this is pretty over powered. And you feel that in the early game of Super Mario Galaxy 2. But by the end of the game this will become your favourite weapon in your arsenal and despite rare will be deeply treasured when it makes it's very scarce but appreciable appearances.
Frog Suit
You had to know it was coming. This is, definitively, my favourite Super Mario suit of all time. There is nothing about it that scores anything less than a perfect 10. The design, what it does, how valuable it is, how rare it is, how clever it is. Despite the fact we let it go, it is fair to say that Mario is not a particularly strong swimmer, and the frog suit is the perfect answer because not only does it give Mario a truly versatile move set under water. But frogs also are known for jumping so just thematically perfect as well. 10/10.
Jump Man
Look, I'm not going to pretend it counts but it makes my heart melt and once I got this in Odyssey I never took it off
And there are others besides. I didn't want to do power ups as well because then it's the same old stuff you just can't beat. But out of all the things I would strictly counts as suits this is my list and Mario is still the best dressed man in video game show business